Despite 500 raids in 3 months, nothing has been found yet', CM Kejriwal takes a jibe at BJP amid fresh ED raids in Liquor Policy Scam case
Updated: Oct 7, 2022, 18:15 IST
|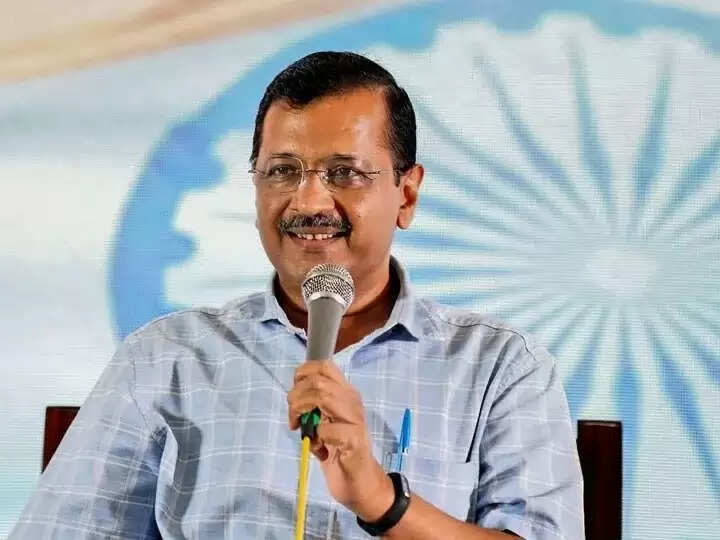 Chief Minister Arvind Kejriwal claimed on Friday that more than 500 raids had been carried out in the past three months "yet nothing has been found" following reports that the Enforcement Directorate (ED) had launched a massive search operation at more than thirty locations throughout Delhi and Punjab in relation to the Delhi liquor policy case.
"500 raids... more than 300 officers have been working 24 hours a day for three months," Kejriwal wrote on Twitter. They are all looking for evidence to use against Manish Sisodia. Nothing has been discovered since there is no evidence and no action was taken."
Further criticising the BJP, CM Kejriwal wrote: "Such officers are wasting their valuable time as a result of dirty politics. How will the nation advance in such a manner?"
500 से ज़्यादा रेड, 3 महीनों से CBI/ED के 300 से ज़्यादा अधिकारी 24 घंटे लगे हुए हैं- एक मनीष सिसोदिया के ख़िलाफ़ सबूत ढूँढने के लिए। कुछ नहीं मिल रहा। क्योंकि कुछ किया ही नहीं

अपनी गंदी राजनीति के लिए इतने अधिकारियों का समय बर्बाद किया जा रहा है। ऐसे देश कैसे तरक़्क़ी करेगा? https://t.co/VN3AMc6TUd

— Arvind Kejriwal (@ArvindKejriwal) October 7, 2022
Similar remarks were previously made by him as the liquor policy scandal investigation gained momentum in response to Lieutenant Governor Vinai Kumar Saxena's call for a CBI investigation in July.
One of the defendants in the action is Delhi's deputy chief minister, Manish Sisodia. The investigation has also generated a big dispute between the BJP and the Aam Aadmi Party (AAP), with the opposition party accusing Arvind Kejriwal's party of corruption.
Kejriwal, Manish Sisodia, and other AAP representatives, however, have refuted the accusations. In response, they have asserted that the BJP is abusing its control over central investigative agencies, an accusation that has recently been made by other opposition parties.
The Delhi Lieutenant Governor has suggested probes into a number of instances involving the Delhi government since since July.
This week, he ordered an investigation into claims that the government was unable to implement a Delhi Power Regulatory Commission (DERC) decision that required the direct benefit transfer of electricity subsidies to consumers.