Ghulam Nabi Azad Quits Jammu & Kashmir Congress Campaign Committee, Cites Health Issues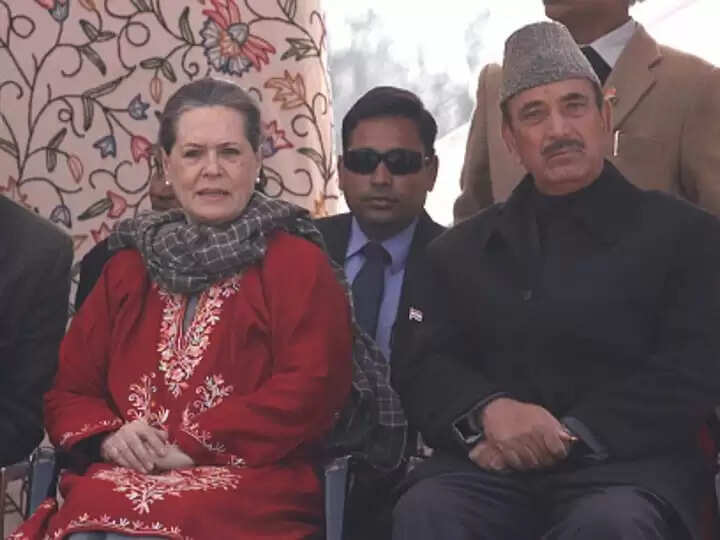 Ghulam Nabi Azad, a senior Congress leader, has refused to chair the Jammu and Kashmir Congress campaign committee. Although he claims that he refused to accept responsibility by expressing his inability in front of Sonia Gandhi, citing ill health, experts believe that Ghulam Nabi is upset that his recommendations were totally disregarded, so he resigned from both the campaign and the political committee.
The Congress Party announced today that Ghulam Nabi Azad will lead several committees, including the Kashmir Campaign Committee. According to sources close to the situation, Ghulam Nabi had already informed Sonia Gandhi that she did not want the position. Even so, his name was announced.
Vikar Rasool Wani, the new president of the Jammu and Kashmir Congress, who was appointed on Tuesday, is regarded as a close associate of Ghulam Nabi Azad. According to ANI, Gulzar Ahmed Wani, Congress President of Anantnag district, says Azad was upset about the appointment of PCC Chief. He also stepped down from the campaign committee.
Significantly, Ghulam Nabi Azad and the Gandhi family are at loggerheads since the formation of G23. This time, he was not even summoned to the Rajya Sabha. He represents a different viewpoint in Congress. Kapil Sibal, another G23 strong leader, has already left the party. Azad's latest move is seen as adding to his dissatisfaction with Congress leadership.
With the abrogation of Article 370 in 2019, the Modi government divided Jammu and Kashmir and Ladakh into two union territories. However, the Jammu and Kashmir Assembly was retained. The delimitation of assembly constituencies in Jammu and Kashmir is currently complete. Elections in the state are expected to take place soon. In the most recent assembly elections, held in 2014, 12 Congress MLAs were elected.