Rajasthan CM Ashok Gehlot Steps Away From Congress President Poll Race
Updated: Sep 29, 2022, 20:52 IST
|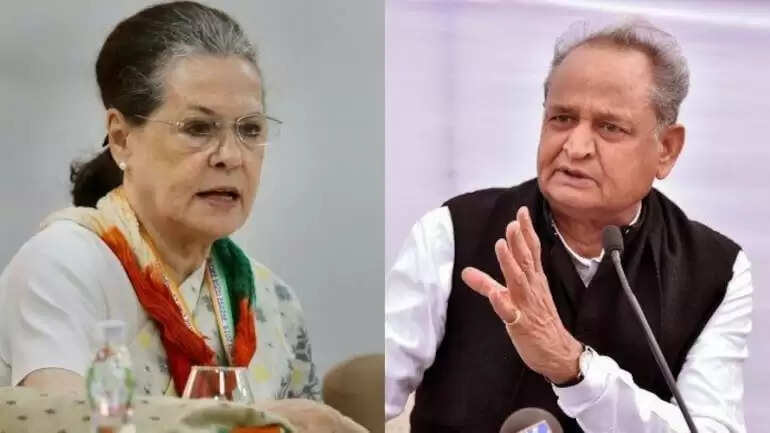 Ashok Gehlot, the chief minister of Rajasthan and a veteran member of the Congress, declared on Thursday that he would not run for party president, according to the news agency ANI. Gehlot made the decision to withdraw from the race, where he had been seen as a front-runner, in light of the party's political turmoil in Rajasthan.
"I asked Rahul Gandhi to run for office (for Congress President) when I met him in Kochi. When he declined, I said I'd run, but after that occurrence (the Rajasthan Political Crisis), I've decided against it "As reported by the news source, Gehlot stated.
After meeting with Sonia Gandhi, interim president of the Congress, earlier today during the political stalemate in his state as a result of the Congress Legislature Party meeting being scheduled for Jaipur, Gehlot made his announcement.
In order to select Gehlot's replacement, the Congress called a conference of party MLAs on Sunday in Jaipur. However, Gehlot's supporters conducted a "parallel gathering." Ajay Maken and Mallikarjun Kharge waited for the 90 Gehlot faction MLAs to begin the meeting before they headed to the Rajasthan Governor's residence to offer their resignation over Sachin Pilot's selection as Gehlot's replacement.
Three of Gehlot's supporters received a show-cause notice later on, and Kharge and Maken wrote a report about the incident for Sonia Gandhi, who granted Gehlot a clean bill of health.
Gehlot withdraws from the race for Congress President, leaving Shashi Tharoor and former Madhya Pradesh Chief Minister Digivjaya Singh in the race. Both the Congress veterans will submit their nominations on September 30.