Sonia Gandhi Joins Bharat Jodo Yatra In Karnataka
Updated: Oct 6, 2022, 13:41 IST
|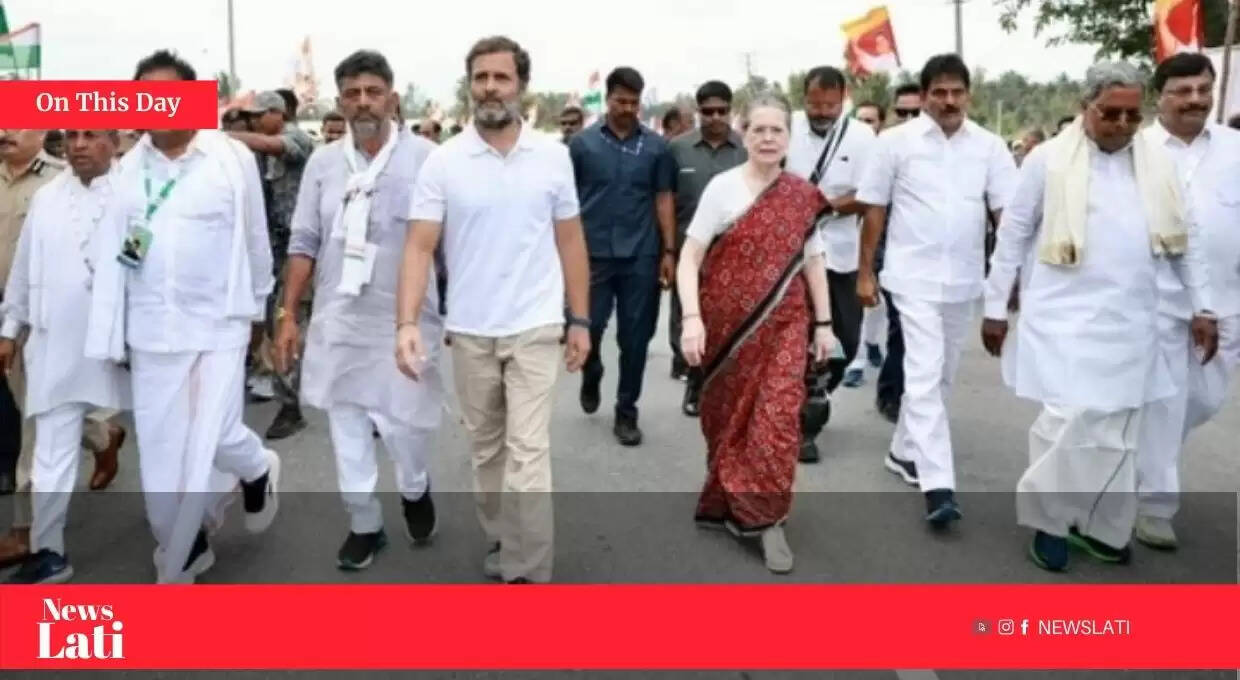 Sonia Gandhi, the interim president of the Congress, attended the "Bharat Jodo Yatra" in the Mandya district of Karnataka on Thursday along with other party officials including Rahul Gandhi. She also went to the Bheemanakolli Temple in the Begur village yesterday to pray for Dussehra.
DK Shivakumar, the head of the Karnataka Congress, declared as Sonia Gandhi joined the march, "In Karnataka, there would be Vijaya after Vijayadashami. We are honoured that Sonia Gandhi travelled to Karnataka to stroll through its streets. The BJP is on the verge of closing up shop as we take office in the state."
Rahul Gandhi's "Bharat Jodo Yatra," which would travel 3,500 kilometres from Kanyakumari to Kashmir, will pass through as many as 12 states. Gundlupet in the Chamarajanagar district served as the Yatra's entry point into Karnataka on September 30. On Monday, the Yatra arrived in Mysuru, where the Congress MP delivered a speech in honour of Gandhi Jayanti.

The Bharat Jodo Yarta has been the subject of a contentious verbal battle between the Congress and the BJP.
Earlier, the BJP also made social media attacks against the Congress, alleging that Rahul Gandhi, who has been bringing up the topic of inflation during the "Bharat Jodo Yatra," was himself sporting a T-shirt costing $41,257. In retaliation, the Congress charged that the BJP had been intimidated by the populace's response to the Bharat Jodo Yatra. The party further asserted that the BJP would be afraid to bring up the fact that Prime Minister Narendra Modi wears clothing costing 10 lakh.