COW DUNG TO BOOST IMMUNITY: AHMEDABAD SEES BELIEVERS PRACTICING ALTERNATIVE COVID CURES 
RESIDENTS OF GUJARAT ARE SEEN USING COW DUNG PACKS TO BE IMMUNE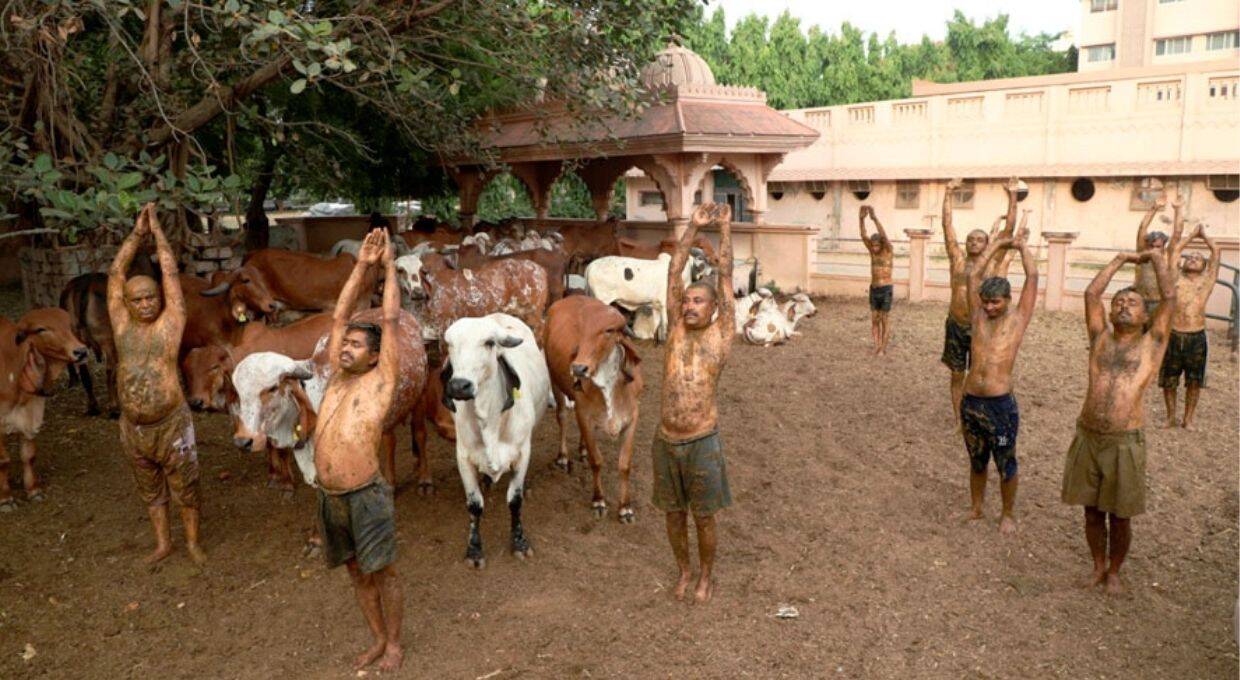 Some people from Ahmedabad used cow dung mixtures after the widespread rumor that it is the best method to treat Covid. The medical practitioners strictly advise, not to follow alternative methods to fight Covid.
In the recent times, pandemic has thrown many devastating challenges to overcome, resulting in a lot of helpless and disruption.
Ever since the vaccination drive has begun in the country, there came the question of the availability and the sufficiency of the vaccines and other medical supplements like oxygen, beds, ventilators and medicines. Their non availability has definitely invited the unwanted chaos nationwide.
Amidst many such events, one has taken birth in Ahmadabad.
Incidents of people touring the cow shelters have been reported, where they were seen applying cow urine and dung all over their bodies, as the rumors spread that it's an effective cure.
Many doctors across the world have warned about alterative practices to cure covid, as they have no scientific base at all. This might prove to be dangerous, as it can lead to a worse situation as there are chances of transmission of infectious diseases due to the group gatherings, the doctors advised.
The National President at the Indian Medical Association, Dr. JA Jayalal said, " There is no concrete scientific evidence that cow dung or urine work to boost immunity against Covid-19, it is based entirely on a belief."
He added, " There are also health risks involved in smearing or consuming these products- other diseases can spread from animals to humans."
On the other note, Samajwadi Party Chief, Akhilesh Yadav, used his twitter account to criticize this practice. He shared a video of the incident and tweeted, " Should we cry or laugh over this..."
In the video, some people were seen smearing the mixture of cowdung and urine, all over their bodies. They were even seen hugging the cows followed by some yoga exercises and prayers.
Sources say that this is not the first incident of its kind reported in India.
In 2020, A statement by Dilip Ghosh, Chief from BJP, created commotion that consuming cow urine or 'Gowmutra' is completely harmless and health benefitting. He said, " I have no qualm in accepting I consume cow urine."