Virat Kohli talks about his unbeaten 68 Vs Hong Kong with Suryakumar Yadav: I was completely blown away
Updated: Sep 1, 2022, 15:18 IST
|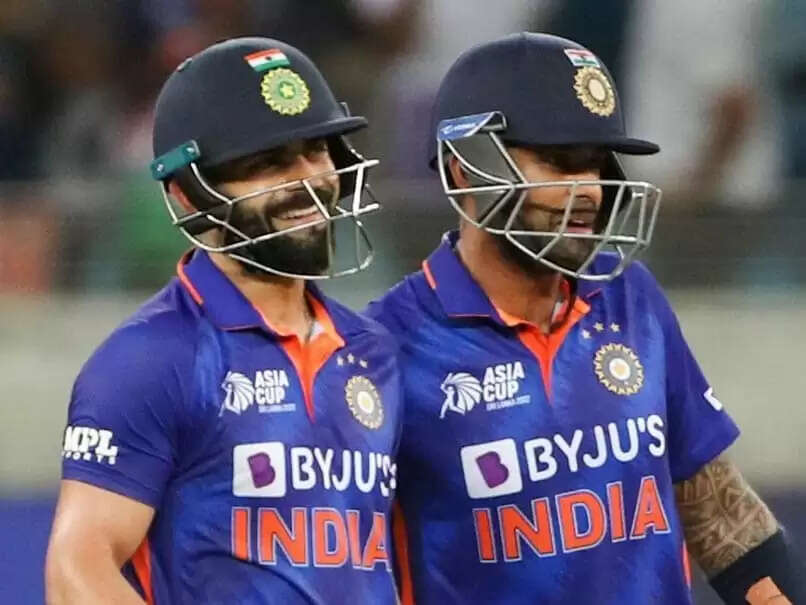 India qualified for Super 4 in Asia Cup 2022 after beating Hong Kong by 40 runs on Wednesday, 31 August. Suryakumar Yadav, who scored a scintillating 68* off just 26 balls, formed the basis of a comprehensive win over Associate Nation, coming to the crease late in the Indian innings. With Virat Kohli, the batsman shared a partnership of 98 runs. Kohli bowed to the batsman at the end of the Indian innings, pointing to his scintillating innings.
Kohli said that he thoroughly enjoyed the knock at the other end. He converted the entire pace of the game into a pitch that was not as easy to bat on as it looked." The former Indian captain said on the innings, "I have seen these shots in the Indian Premier League from far when you played against us. It was the first time I had watched it very closely. I was completely blown away."
Asked about his process behind Suryakumar Yadav, he said that he had come with a determined approach and was feeling confident about scoring runs.
"At first, I loved batting with him. When we were sitting inside, Rishab and I were talking about how we can take the game forward because this wicket was a bit slow. When I went to bat, I did what I love to do, so it was a really simple plan. I wanted to hit three fours at that time and then I just kept on batting. At that time, I told you I needed you That is, you just bat from one end and it will be easier for you to cover later because I have seen you many times that when you bat 30-35 balls, in your next 10 balls, you can score 200-250. Let's bat at the strike rate. It was amazing," Yadav said.
Kohli teased Yadav and asked him about India's last over in the first innings, where Suryakumar hit four sixes. Kohli asked why he didn't hit all the sixes." I tried my best, but Yuvi paji should not be left behind," Yadav laughed.